This project was based of the series "The Good Place", a show about the after life of four characters. In the show, The Good Place and the Bad Place are essentially Heaven and Hell but secular versions that are run like corporations. I designed the branding and advertising for both The Good Place and The Bad Place.  
For the Good Place, I kept the logo vague and bright because The Good Place caters to every person who is placed in it based on their personal tastes and preferences.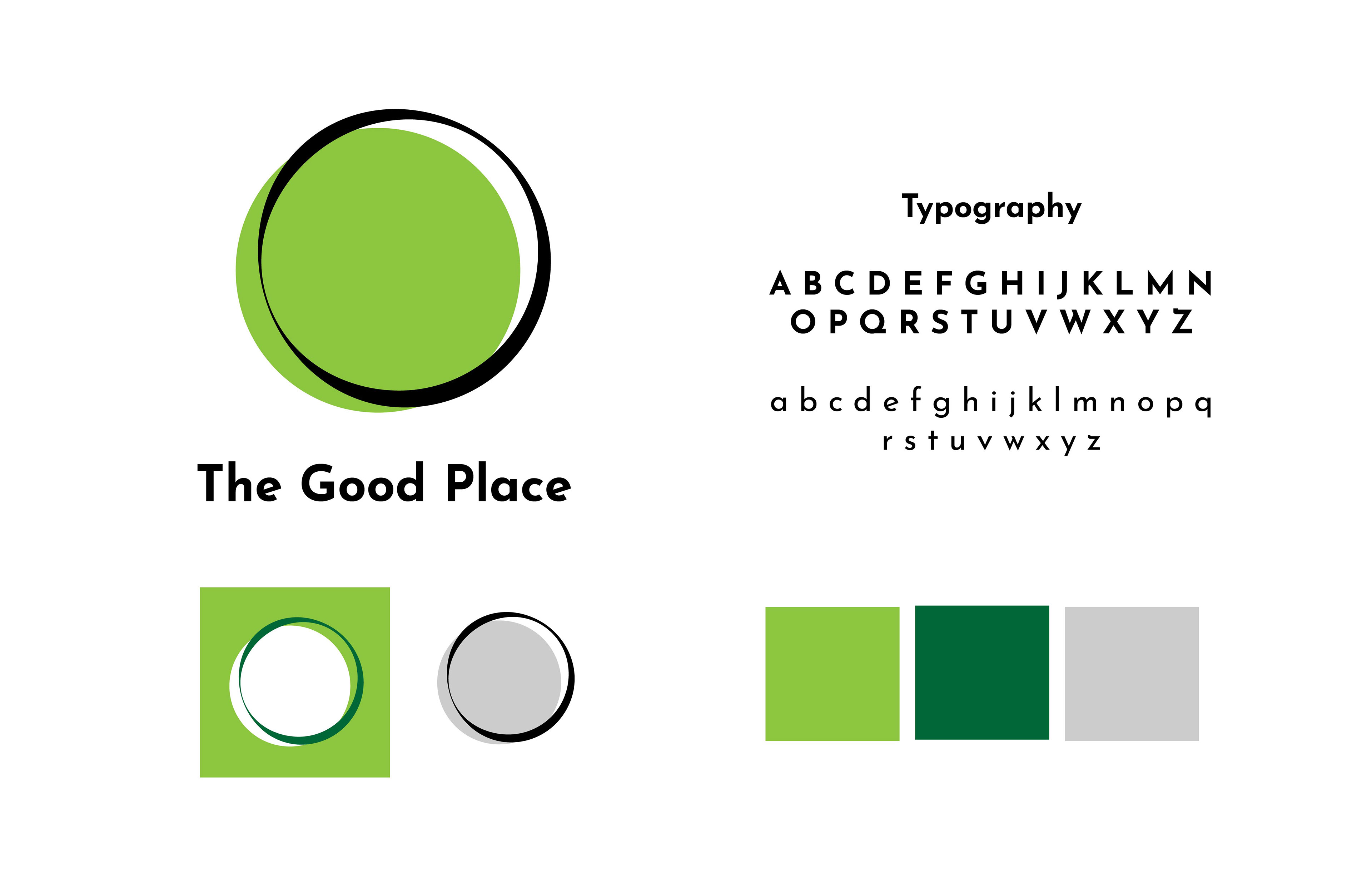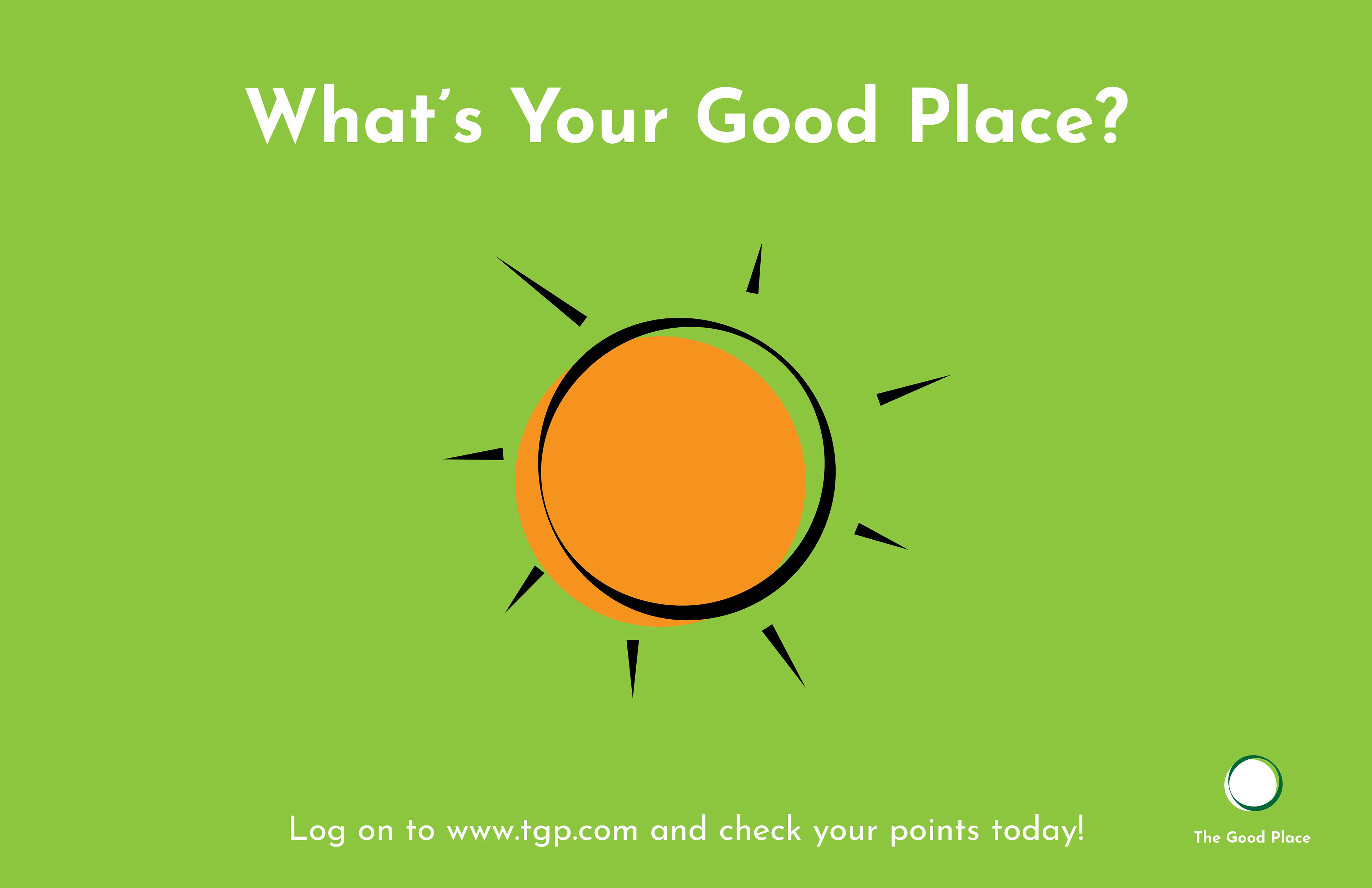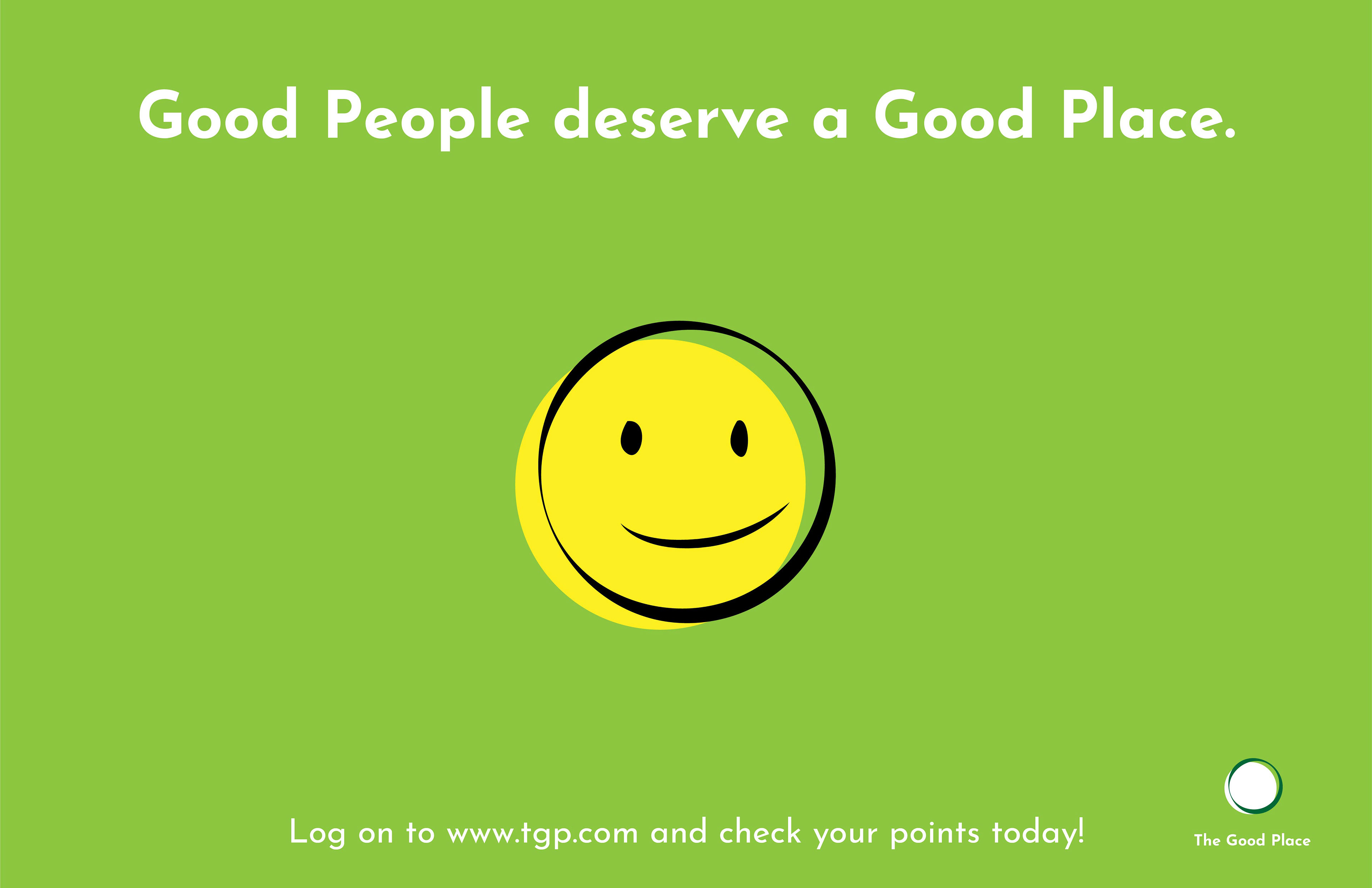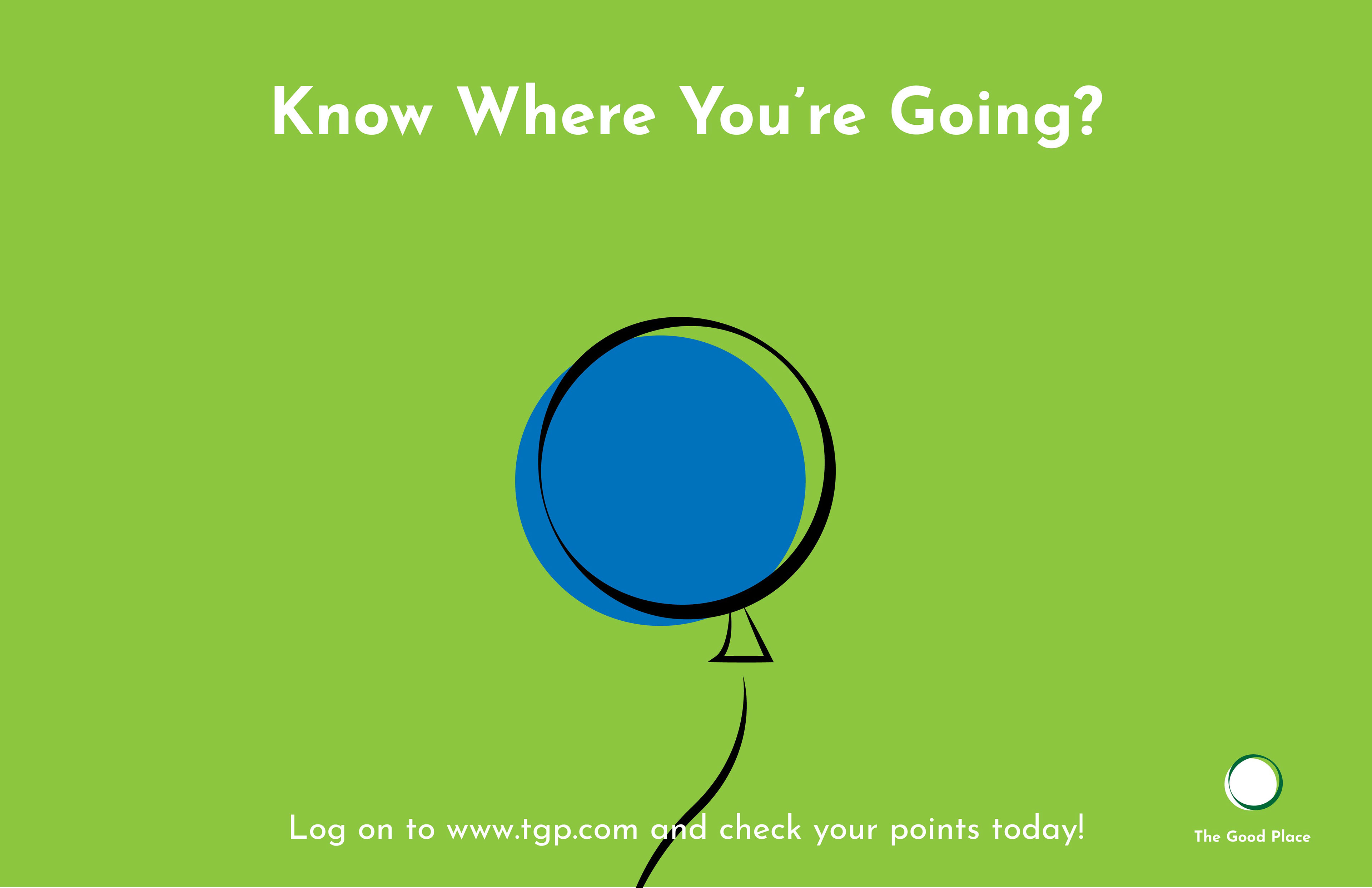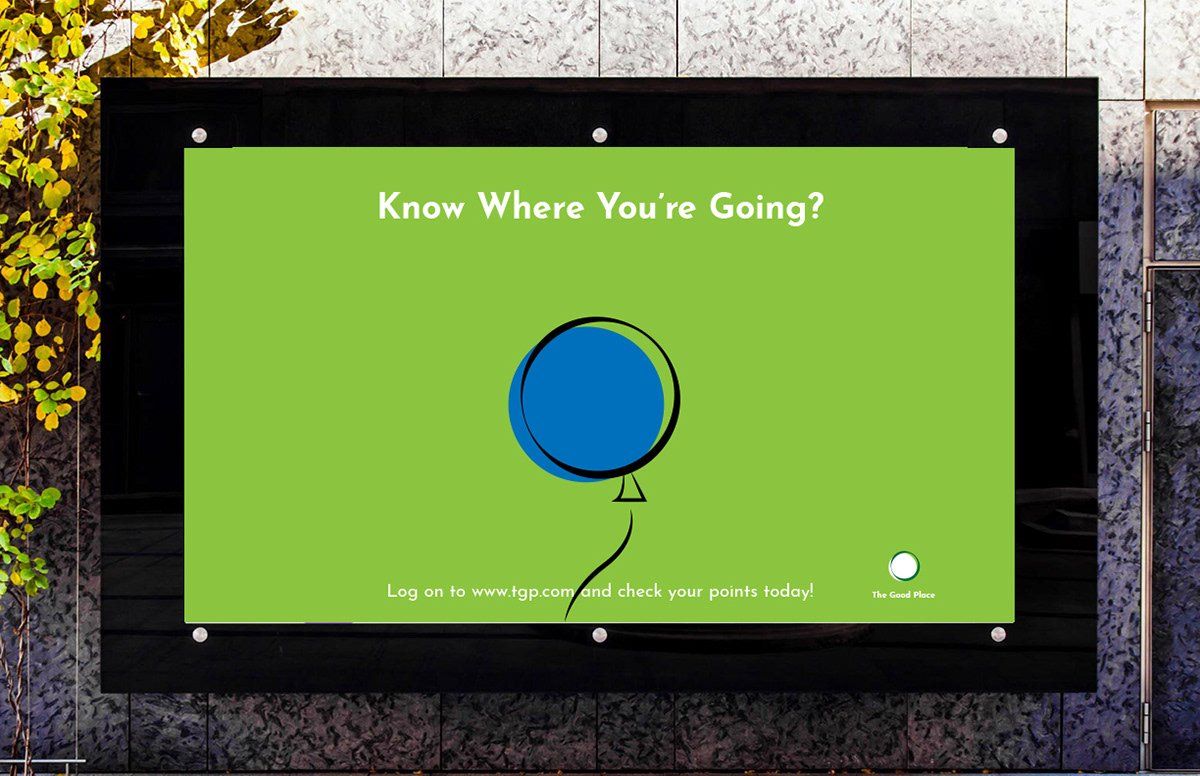 For the Bad Place, I made the logo a perspective view of the letters as an endless pit into the ground and I chose purple for a sinister feel.